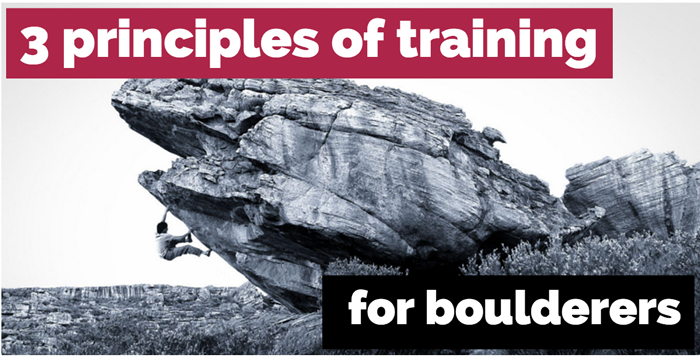 This article was kindly written for us by Dan Mirsky over at TrainingBeta.com, where you'll find training programs, training articles, training videos, and a training podcast. They offer an online subscription program dedicated to training for boulderers of all abilities, the Bouldering Strength and Power Program, and in this article they'll explain what you need to do to properly train for bouldering, whether you're following their program or not.
Enter TrainingBeta…
Although summer is just getting started, shorter days and cooler temps will be here before you know it, so soon it'll be time to get trained up to crush your bouldering projects. So what does that mean? Well, most hard boulder problems…
a) have bad holds that are far apart and
b) require the ability to do a continuous series of hard moves before you can stand on top and high five your buddies or scream your head off in Spanish.
The 3 Things You Need In Order To Send Harder
Sounds like you need the combination of finger strength, dynamic power, contact strength and power endurance. Here's how you get that.